 Send Ericka to YMCA Global Teens
Ericka has applied to attend YMCA Global Teens this summer and is raising funds for her program fees. Can you help?
Ericka
| | |
| --- | --- |
| Interest: | Leadership |
| Location: | |
Ericka's Story
My passion is helping people. The thing that makes me most excited about helping people is the satisfaction of knowing I made a difference in someone else's life — whether it was a big or small change.
I grew up in Guyana, an English-speaking country in South America. I moved to the United States three years ago. This shaped my dreams because Guyana is not a very rich country so there were a lot of struggles for my family, but people would always help us when needed.
I want to give back by helping others in my community and in my school. I have tried to help people by tutoring students in Spanish and other subjects. I believe the program will help me achieve my goal of helping others and give me insight on possible careers I could have. The program will help my broaden my knowledge on how various people deal with struggles and their ways to overcome them. I also get to experience how people of different cultures and races come together and help each other out of difficult situations. I can't wait to work with teens from other cities and see their points of view on why helping others is important to them! A Note from , Ericka's Teacher
There are few students I believe would be a better fit for this program than Ericka. Aside from being a stellar student who exemplifies academic curiosity and drive, Ericka possesses a character and spirit that are beyond compare.
I have seen Ericka's focus, drive, persistence, resilience, and passion grow over the three years I've known her. She would be an exceptional fit for this program.
Campaign Activity
July 7
Off to College!
I wanted to update you to let you know that I will be going to college next year! I will be attending Lycoming College where I was awarded the Lycoming Third Century Award. I want to thank you again for supporting me last summer in attending the YMCA Global Teens program.  I can't wait to continue working hard as a college student. Thank you again!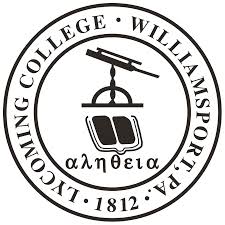 March 12
A service trip that changed my life
The first day was long and tiring. But the day before was also hard because I knew the next day I would be leaving my family for two weeks to embark on a new journey with people that I barely knew. The thought of trusting complete strangers was unnerving because I would have to trust my safety and my life with people I barely knew. I took a risk by trusting them and this experience was absolutely amazing because of the risks that I took.
After we landed in Quito, it was the best feeling because I knew that for the next two weeks I would be on an adventure that would change my life and I was somewhat ready for it. While we were on the bus going to our hostel, I saw a painting on the wall that said "Estas paredes son las voces de la gente," which translates to "These walls are the voices of the people". I knew then that the people that I would meet would be absolutely amazing.
The thing that surprised me about the trip was how much fun I had on it. I didn't know what to expect from the trip but I had the time of my life. Ecuador has a big problem of child labor and we were given the opportunity to paint a mural that would demonstrate all the things that children should have access to at one of YMCA branches. Painting this mural was incredible because we all got to express the things that we thought children should have access to. Just seeing everyone working together on the mural showed that although we have different personalities and have different stories, we all wanted the same thing and that was to show people in Ecuador that children shouldn't be working and that they are entitled to a childhood. We all worked really hard on that mural and when it was finished, the feeling of accomplishment was absolutely incredible.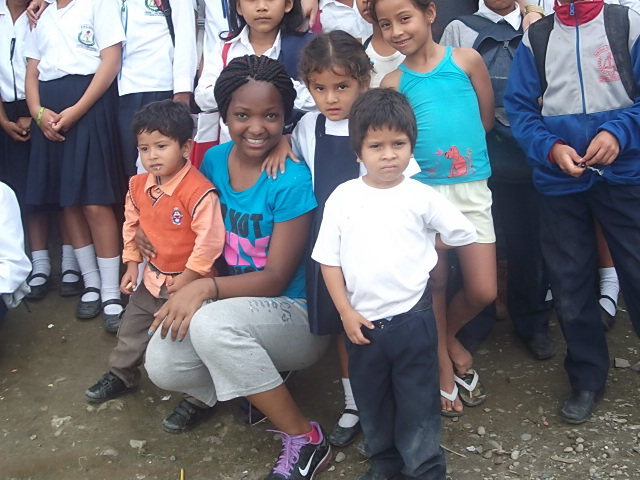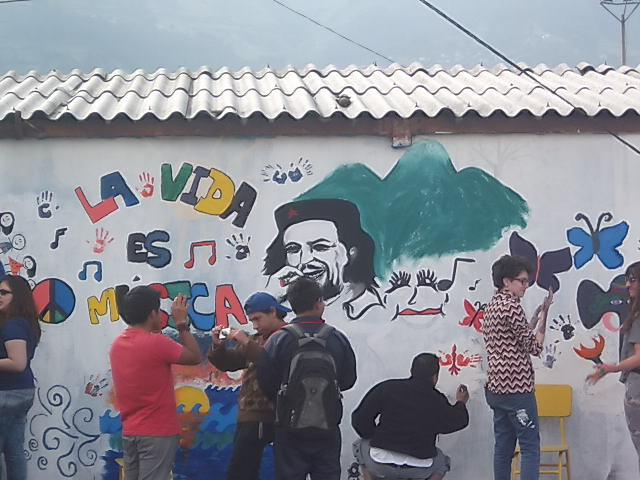 This program has influenced my plans for the future because it has given me confidence to know that attending college is a possibility and that my career of wanting to help people will happen. Whether I'm a Nurse or a Pediatrician, I will help people just like the people that I met in Ecuador helped me to become more compassionate and understanding of other people. 
An event that had a significant impact on me happened the first few days that we were in the city. I made friends with the daughter of the lady who cooked our food while we were in Quito. Her name was Patricia and before we left she gave me a simple silver ring with little hearts on it; I have one and so does she. The thing that made this even more special was that when the two rings come together, it makes two hearts and the fact that she has the other half makes me remember all of the wonderful things that happened there. When she gave me that ring, it made me realize that two perfect strangers can connect despite a language barrier.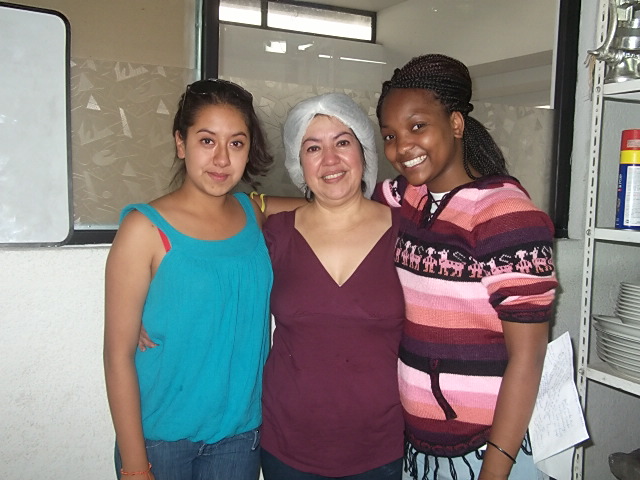 I would definitely recommend this program to anyone because you'll realize the things that truly matter in life. In addition, you'll realize just how far you'll go to accomplish a goal, and that in order to succeed, you'll have to take risks. By going on this trip, I've concluded that it is necessary to take risks even if you don't know the outcome.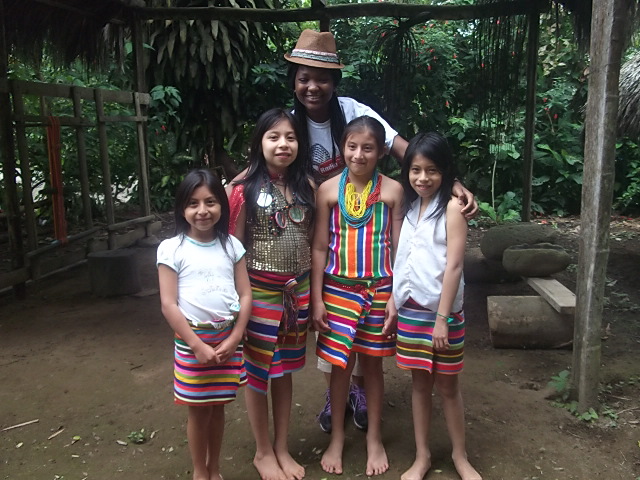 March 12
Thank you
Thank you so much for investing your time and money into allowing me to pursue my goal of wanting to help others. You have given me the opportunity to travel abroad and make a difference in the lives of people my age that are not exposed to the same opportunities that I am. Once again, I thank you for this wonderful opportunity.
Success!
Ericka's campaign raised $2,373
March 12
Successfully funded on March 12th, 2014!
Fully funded!
Still want to help?
Donate directly to Wishbone so we can help more students like Ericka.
Donate to Wishbone
Donors
| | | |
| --- | --- | --- |
| | Anonymous | $2,318 |
| | Dena Cook | $50 |
| | Mike Potter | $5 |