 Send Kenneth to Global Youth Leadership Year 2 Institute
Kenneth has applied to attend Global Youth Leadership Year 2 Institute this summer and is raising funds for his program fees. Can you help?
Kenneth
| | |
| --- | --- |
| Interest: | Leadership |
| Location: | |
Kenneth's Story
Kenneth dreams of going to college to pursue one of his two greatest passions: cello and baseball. To improve his capacity for both teamwork and self-reliance, he wants to develop his leadership skills with GYLI this summer.
Campaign Activity
January 2
Becoming a leader in the great outdoors
My time in New Mexico through the Global Youth Leadership program was something like I have never experienced before, and I am pretty sure I won't get the chance to again! I love the outdoors and adventure, and that is what a typical day for us there was filled with. We were given 3 meals a day (No Meat!!), we had an activity a day which was the highlight of the day. At night, if we weren't gazing at the beautiful starry sky, the other boys and I would talk and get to know each other more before we went to sleep. We studied several different topics, mostly revolving around the notion of becoming more preservative, peaceful, or better leaders in our community. We created powerful friendships there, as I met wonderful people with lasting memories of them that will last for a long while to come. My favorite activity(which was also one of the most physically, mentally and emotionally challenging activities) was climbing a mountain on a 12-hour hike that reached 11,000 feet in elevation. This entire trip has helped me to become more aware of my environment, and how to be a more collaborative leader. These are traits that will help my future plans, and I sincerely thank Wishbone and my donors for allowing me to have this amazing opportunity !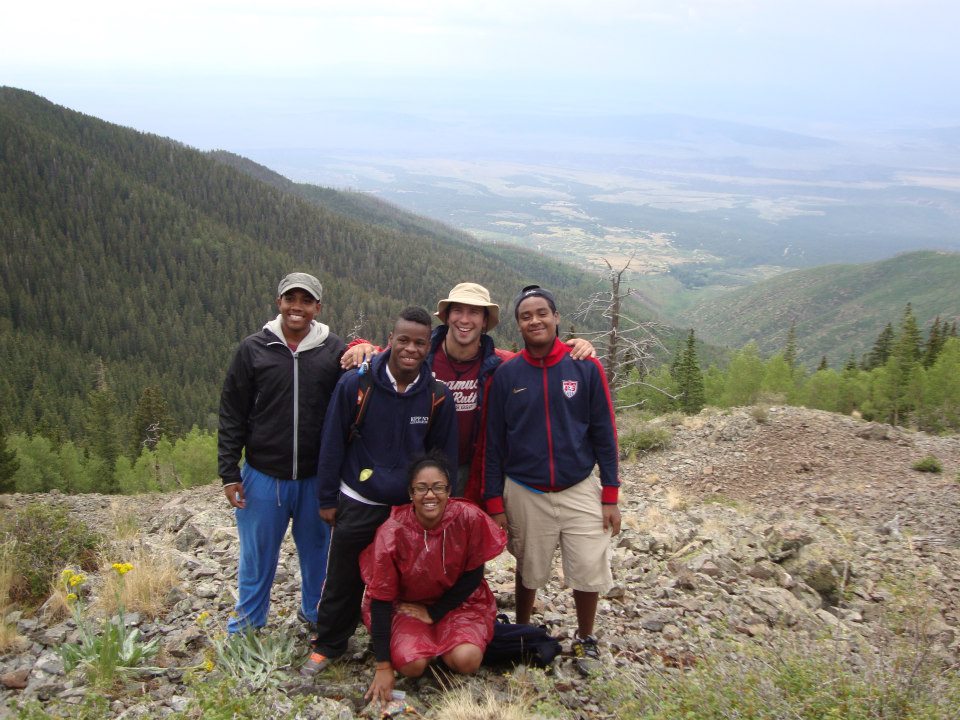 Thank you once again!
March 18
Becoming a Collaborative Leader
This program is an excellent chance to develop the traits that I need in order to do well heading towards college. In attaining these qualities, I want to learn how to be a collaborative leader. I'm excited to go to New Mexico and spend time with my friends while making new ones as well. I'm also excited to be able help people from my school after I've learned some of the skills they will teach me. My goal is to learn a whole lot about what I should do with my life before, during, and after college. I love to play the cello and to play baseball, but I am sure I will have to choose one or the other later in life and my goal is to receive more insight into which I should strive to become successful with. I'm looking forward to this enjoyable experience.
Success!
Kenneth's campaign raised $2,695
February 2
Andrew Phillips
donated $100
May 1
Dear Kenneth,
I hope you reach your goal and get to the Global Youth Leadership Institute! The world is at your fingertips and I know that this conference will help you reach greatness in and out of the classroom. Your story particularly struck me because I was a football player in high school and college, and I have a passion for helping young people grow through athletics. I'll be checking back here now and then, and I'd love to hear how GYLI goes for you.
Keep fighting. I'm behind you!
Best,
Andrew Phillips
Successfully funded on February 2nd, 2013!
Fully funded!
Still want to help?
Donate directly to Wishbone so we can help more students like Kenneth.
Donate to Wishbone
Donors
| | | |
| --- | --- | --- |
| | Anonymous | $2,595 |
| | Andrew Phillips | $100 |