 Send Sarah to Academy of Art Summer Pre-College Art Experience
Sarah has applied to attend Academy of Art Summer Pre-College Art Experience this summer and is raising funds for her program fees. Can you help?
Sarah
| | |
| --- | --- |
| Interest: | Fine Arts |
| Location: | |
Sarah's Story
Ever since I was little, art has been my passion. I take advantage of every opportunity to take art in school, because I find art is a way to express myself, and in art, there is no wrong way to express something.
I want to attend Academy of Art's summer program because I am really interested in pursuing art in college. Attending this program will give me the opportunity to experience a little of what college life is going to be like. A Note from , Sarah's Teacher
Sarah is somewhat timid, so it will be great for her to experience life in San Francisco, on a college campus, meeting new people and learning about creative art forms. As she approaches senior year, this will be great practice in independence and preparing for college.
Campaign Activity
July 7
Off to College!
I wanted to update you to let you know that I will be going to college next year! I will be attending California State University in Monterey Bay to study to become a Doctor. I want to thank you again for supporting me last summer in attending the Academy of Art Pre-College Summer Program.  I can't wait to continue working hard as a college student. Thank you again!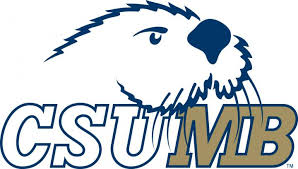 February 17
Getting a taste of college-level art classes
The Academy of Art Pre College Program was a six-week college course experience. I took three classes: Character Design, Introduction to Illustration, and Music Production. 
My first day at the Academy of Art was full of surprises and wonderful experiences.  I enjoyed character design the most because I came to the class with no experience and knowledge on how to draw actual people, and I left with a lot more practice and have definitely improved since then. In my character design class on the first day, we were immediately introduced to practicing how to draw real people. Our first assignment was to draw a cowboy. I was really surprised at this project because I had no idea how to draw a cowboy. However, when I got my ideas through, I was able to draw a decent cowboy that I was very proud of. 
In all three of my classes we had a midterm project due at the end of the six weeks, and so about halfway into the program we spent the rest of the time there working on our midterm projects and asking for help from our teachers. In my character design class our midterm was to complete a character lineup of the characters in Little Red Riding Hood. With this project, we were supposed to make up our own creative theme for the character lineup, so it wasn't just like we were drawing characters that were already drawn from the original creators of the story. 
This program not only helped me to be a more responsible and independent person, but it also provided me with many unforgettable experiences. Through these experiences, I will become a responsible and independent woman as I move on through college and beyond. 
I also made wonderful new friends who I still talk to and keep in touch with from all over the country. I would definitely recommend this program to a friend because it is a really special art experience that you cannot get anywhere else, and it also gives you a chance to connect with wonderful people who share a lot of the same interests as you.

January 18
Thank you
Thank you so very much for contributing to my summer at the Academy of Art in San Francisco. I greatly appreciate your donation because with it, I am one step closer to accomplishing my wish of attending the Academy of Arts. Thank you again for your wonderful contribution and I am so grateful.
Success!
Sarah's campaign raised $750
January 18
Taylor McLemore
donated $10
January 1
Your passion for art is great! We need more art and art lovers in our world! I am excited for you. Enjoy the program
Academy of Art University
donated $525
December 17
Successfully funded on January 18th, 2014!
Fully funded!
Still want to help?
Donate directly to Wishbone so we can help more students like Sarah.
Donate to Wishbone
Donors
| | | |
| --- | --- | --- |
| | Academy of Art University | $525 |
| | Anonymous | $115 |
| | Anonymous | $100 |
| | Taylor McLemore | $10 |
Special Thanks
Scholarship Provider

Academy of Art University