 Send Iris to Columbia Summer Program: Science, Engineering, and Mathematics
Iris has applied to attend Columbia Summer Program: Science, Engineering, and Mathematics this summer and is raising funds for her program fees. Can you help?
Iris
| | |
| --- | --- |
| Interest: | Science & Medicine |
| Location: | |
Iris's Story
Iris is a good student and loves to help others succeed, but she's still looking for her own academic passion. This summer she has a chance to prepare for college and find her passion at Columbia's Summer Program for High School Students.
Campaign Activity
July 7
Off to College!
I wanted to update you to let you know that I will be going to college next year! I will be attending Baruch College where I was awarded the Dean's Scholar and Phi Eta Sigma Honor Society Student. I want to thank you again for supporting me last summer in attending the Columbia Summer Program.  I can't wait to continue working hard as a college student. Thank you again!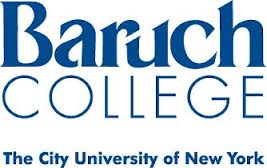 January 3
Challenging myself at Columbia
The program at Columbia University was more helpful than I could have ever hoped! I had classes with actual professors in a real class setting. The work was serious and grueling but I have learned so much about what to expect when I go to college.
A typical day for me was getting to my first class at 10 a.m, usually in the Hamilton building, which would last for two hours. On Mondays, Wednesdays and a few Fridays, I had Reading and Critical Thinking, where we wrote several essays and learned how to make them especially effective in a college setting. On Tuesdays and Thursdays, I had expository writing where we learned about how to use quotes and how to write proper college essays in general. Then, we were given a two-hour break for lunch. I ended up spending a lot of this time doing work and research at the Butler Library because we were given a lot of college level work, something I haven't had too much experience with. After the break, I would go to my next class, which on Mondays, Thursdays and a few Fridays was Study Skills and Research Tech. In this class, I learned how to use databases to collect research for the essays we were writing in Reading and Critical Thinking. I also learned how to use the Butler Library, which is quite different from a typical library, and quite a bit scarier. On Tuesdays and Thursdays I had Foundations of Math where I looked in depth into the math skills I had only touched upon in high school math. This class was very eye-opening.   Though the Library was old and slightly scary, it was one of my favorite places because it really made me realize exactly how old and legendary Columbia University is. 
After having this experience, I'm not nearly as nervous about going to college in a year's time. Thank you so much for this opportunity because without your help, I know I wouldn't have had this fantastic experience.

Success!
Iris's campaign raised $4,725
July 15
Sarah Mulligan
donated $50
March 20
Wishing you the best of luck! We hope you have a great time!
Michael Penzner
donated $100
March 18
Good luck! We heard about you from one of your teachers.
March 16
Really hoping that the Columbia University Summer Program will be an amazing experience. Good luck and have fun.
Successfully funded on July 15th, 2013!
Fully funded!
Still want to help?
Donate directly to Wishbone so we can help more students like Iris.
Donate to Wishbone
Donors
| | | |
| --- | --- | --- |
| | Anonymous | $4,400 |
| | Anonymous | $100 |
| | Michael Penzner | $100 |
| | Sarah Mulligan | $50 |
| | Anonymous | $50 |
| | Amy Gestal | $25 |