 Send Karina to YMCA Global Teens
Karina has applied to attend YMCA Global Teens this summer and is raising funds for her program fees. Can you help?
Karina
| | |
| --- | --- |
| Interest: | Leadership |
| Location: | |
Karina's Story
Karina wants to become an anthropologist, promoting cultural understanding around the world. This summer she has the chance to contribute to a community service project in South Africa with YMCA Global Teens.
Campaign Activity
January 2
An experience I'll never forget
Thank you for making it possible for me to go to South Africa with YMCA Global Teens. It was the best experience of my life. South Africa was my home for 3 weeks. In those 3 weeks, I was so happy to enjoy the food, the culture, the history, and the people. The people were so kind and friendly. I saw how beautiful their land was. I made new friends and was able to touch other people's hearts, especially the children in Auntie Rosie's orphanage. 
The one thing that stood out to me the most was this little girl named An. She was a shy 5 year-old. She was the hardest to get close to and wouldn't play with any of the other children. She would barely talk. I tried so hard to reach out to her. I finally got her to realize she could trust me by showing her my camera. The camera amazed her and the other children. They had never seen anything like it because they lived in extreme poverty. My program visited Auntie Rosie's twice. It wasn't until the second trip that I actually made a change with An. I was so glad, because I finally made her join a game where she would play with other children and she didn't run away or say no. An, an orphan along with her older sister, suffers from HIV/AIDS. She has had to deal with a lot at such a young age.  I saw how much she smiled and laughed when I gave her my attention and care. It meant so much to her.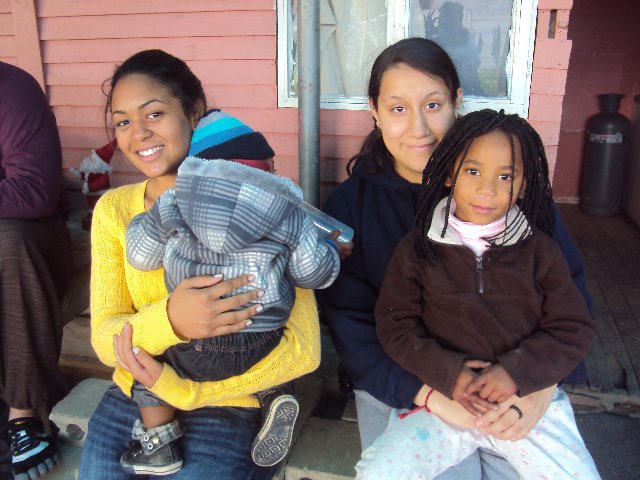 My group, TEAM SAUC from the Global Teens, did simple stuff, such as giving a blanket or playing with the children. Although what we did was simple, you could see in the children's eyes that it meant so much to them. That's what touched me. It reminded me how much we take for granted and how much I want to make a change when I get back home. This program helped me realize that I want to become a doctor instead of an anthropologist. I am reassured that becoming a doctor gives me what I want, which is to help people and make them feel better. This trip brought me more motivation, determination and made me learn to be a bit more confident in myself, which was something that has always been a struggle for me. It also enabled me to become a better version of myself, because I am always growing. Thank you so much for all the donations. I am so grateful for those people who donated. This experience has changed me so much.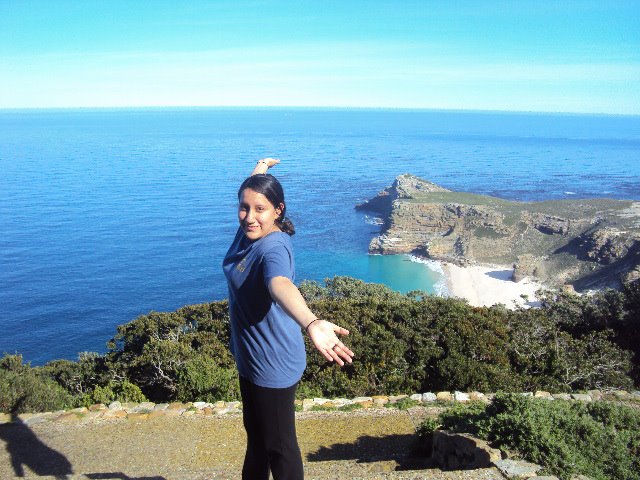 March 18
Making a Difference
The program, YMCA Global Teens, will challenge me to engage in the journey of global exploration and cultural immersion. I'll be interacting with kids and adults in my host country, participating in a meaningful community service project and learning about different cultures through a short-term immersion experience. This program strives to promote peace, tolerance, and cultural understanding, while encouraging teens to become true global citizens. I am excited to go to South Africa and I'm excited to help those less fortunate than me. Some of the goals that I've set for myself are to reach out to other people, make a difference in someone's life, and learn more about South African cultures.
Success!
Karina's campaign raised $1,355
February 6
Cristin Rich
donated $100
February 1
Best of Success and enjoy the journey
Successfully funded on February 6th, 2013!
Fully funded!
Still want to help?
Donate directly to Wishbone so we can help more students like Karina.
Donate to Wishbone
Donors
| | | |
| --- | --- | --- |
| | Anonymous | $1,255 |
| | Cristin Rich | $100 |