 Send Mosa to Ithaca Summer College Three Weeks
Mosa has applied to attend Ithaca Summer College Three Weeks this summer and is raising funds for her program fees. Can you help?
Mosa
| | |
| --- | --- |
| Interest: | Liberal Arts |
| School: | Achievement First Brooklyn High School |
| Location: | |
Mosa's Story
My passion for becoming a great doctor has existed since I was little. However, at first, I wanted to be a nurse like my mother, but she told me to go higher than my parents. Moreover, I looked through the family, and we already have enough nurses. I decided to take that extra step in becoming one of the first doctors in my family. The thing that excites me the most about this profession is the idea of helping people physically and mentally. I love babies and wanted to work in a field where I could be around them and care for them until they in good enough health to be taken home after birth. In the therapy field, I feel like I'm pretty good at giving the right advice and helping people in difficult situations. I feel like I should also explore this field, maybe, based off of what my friends tell me because I'm the "problem solver." I feel like I am meant to pursue one of these occupations.
I want to attend the program I selected because I want to get experience in the medical field. Since I was little, I have always wanted to be some kind of doctor where I can be challenged yet successful. I feel that if I get a chance to take on this summer program, I will have the opportunity to see the "light" in what kind of doctor I'm leaning towards. A Note from , Mosa's Teacher
Mosa is an unbelievably hard-working and focused student. She wants to be the first doctor in her family and her family has put a lot of pressure on her to achieve that dream.Mosa would benefit from attending Ithaca Summer College for High School students because it would allow her to learn more about other careers in the health sciences. She would also benefit hugely from the experience of the independence and responsibility of college life. Being at Ithaca for three weeks would help her narrow down what will be important to her in her college process.
Campaign Activity
July 21
Opening doors to my medical future!
I had a blast at Ithaca for the past 3 weeks. I learned so much in my class known as Health Sciences: Foundations and Careers. I learned about several occupations in the health field, for example, physical therapy. The class defiantly helped expand my ideas of what type of doctor or therapist I want to become. My class went on field trips to clinics and a hospital, and even a beautiful residential home. I'm so happy I got the opportunity to go and study at Ithaca and this program because it genuinely opened up a door way for me as to what I wish to become in the health or medical field during and after college. Even though I only had 4 assignments for the entire 3 weeks, I made sure I got them all done and turned in on time, averaging out to nothing below a B.  I also got to meet new people including my roommate who I will stay in touch with, especially since she also lives in Brooklyn. I'm also happy I got to know more about my classmates from my school that came to the program with me. They are genuinely pretty cool people. Even though I knew them already, I got to know more about them. The experience was awesome and I would recommend others to go and study Ithaca even if it's just for the summer like I did.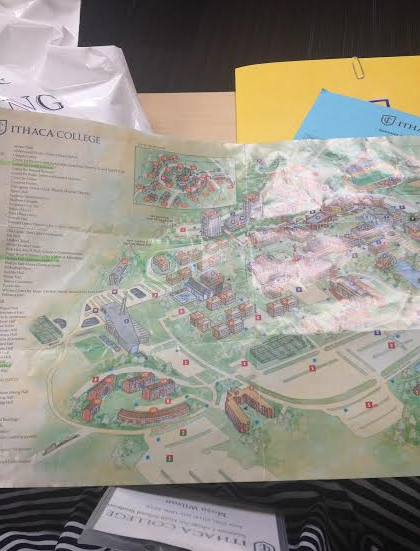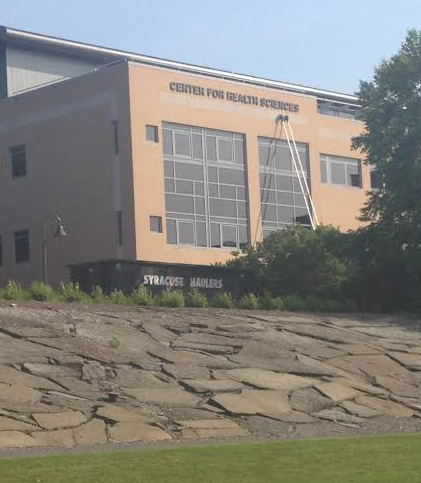 June 20
Ready for the challenge of studying science at Ithaca College!
I'm most excited for the opportunity to experience the health sciences of the program because science is such a fascinating subject to me. The goals I have for myself at my program are to get a learning experience and do my work top quality. I believe I can only be successful in this program if I put in my best work and the impression that I deserve to be there. I am nervous about not being able to do the work because science is also my toughest subject. A challenge I might face at the program is connecting with other students right away because personally, I am not so much of a people person. However, I have this mindset to make good friends to be successful. I know I will be able to overcome it through friendship and doing my best work so I can help those struggling around me.
June 14
Thank you
Thank you all so much for the donations you put forward for me to finally get the opportunity to experience what's it like to go in depth in the medical field at Health Sciences: Foundations and Careers Program. You have really made my dream come true with your benevolence. These donations will help me to know what type of physician I will lean into pursuing, and do my absolute best to become a doctor.
Success!
Mosa's campaign raised $5,180
June 14
Ithaca College
donated $2,490
May 16
Successfully funded on June 14th, 2014!
Fully funded!
Still want to help?
Donate directly to Wishbone so we can help more students like Mosa.
Donate to Wishbone
Donors
| | | |
| --- | --- | --- |
| | Ithaca College | $2,490 |
| | Anonymous | $2,390 |
| | Jason Foral | $300 |
Special Thanks
Scholarship Provider

Ithaca College

Matching Donor

Anonymous