 Ms. Rodrigues Wants To
Send Alondra to Ecology Project International: Yellowstone
Alondra has applied to attend Ecology Project International: Yellowstone this summer and is raising funds for her program fees. Can you help?
Alondra
| | |
| --- | --- |
| Interest: | Environmental & Outdoors |
| School: | Leaderpship Public School |
| Location: | |
Alondra's Story
My passion is dancing and singing and going on outdoor adventures , discovering new things.
What makes me the most excited about dancing and singing is that I get to engage with other people and let myself free with in the music. Music lifts up my soul and releases it , and music has let me express myself through the beautiful notes and inspirational sound it creates. Without music , I wouldn't be able to dance and eventually also express my emotions and feeling through movement. Eventually, going outdoors also adds a lot of excitement simply because you don't know what you can experience and what adventures you can go through. I just get this freedom feeling , and great joy because you get to interact with nature and learn different things around you . Being able to breath the breeze of the ocean when going to Stinson beach or discovering different figures in rocks in Point Reyes . Nature and the outdoors just give me that "fly with your own wings " feeling, I feel that when I'm outdoors its just a whole different dimension of the world and you open your eyes to a whole different scene of the world. Overall , dancing , singing, and being outdoors in different adventures is my passion.
I come from a very rough but inspiring world. Full of laughter and love , tears and shouts. But all of this has created me. Having caring parents that cared about my education and inspired me to do good in my future. My hopes and dreams for my future are to make a change in this world. I want to go to UCLA and become a pediatrician and travel around the world helping needing families. I always say "Big changes in this world come from positive events." A Note from Ms. Rodrigues, Alondra's Teacher
Alondra is an extremely bright, hard-working, charismatic, determined student. I have seen her grow incredibly in the past two years, and I have seen how both in the classroom and in her after-school extracurricular activities she brings so much to any group she is a part of. Her enthusiasm, positive attitude, refreshing honesty, bold leadership, and admirable work ethic not only bring her great success but lift up the people around her. She is adventurous and open-minded, and would benefit from any program that she is accepted to. In addition, she would bring key strengths to any cohort that she is a part of, that the whole group would benefit from. There are very limited opportunities at our school and in our community to study ecology. Alondra has demonstrated a passion for social justice and a strong interest in social justice issues both locally and globally. I believe that the opportunity to travel and engage with these critical issues would be incredible for Alondra's intellectual growth and to feed her interest in this type of work and inquiry.
Campaign Activity
September 14
An amazing experience in Costa Rica
In Ecology Project International: Costa Rica, we studied nature but more specifically the rainforest and leatherback sea turtles. On this trip I learned a lot about animals that I didn't even know existed. I learned that not all sea turtles are fully fertile due to predators such as crabs. While learning about animals, I learned that even if you go through difficult moments, it is important to stay strong and overcome the struggle because the challenge can have a positive and amazing outcome. Attending this trip has influenced me to become more ready to leave for college and helped me become a more independent person. I would really recommend this trip to a friend because it is really an amazing and fun experience that I will always take with me because I got to meet other people from all over the country and I got to have fun because I stayed strong and continued to push myself until the trip ended. 
In the first picture we were on a hiking trip in the rainforest of Tirimbina and we stopped to taste the Cacao plantation. In the second picture we were releasing the baby turtles and timing how long they took to get to the water.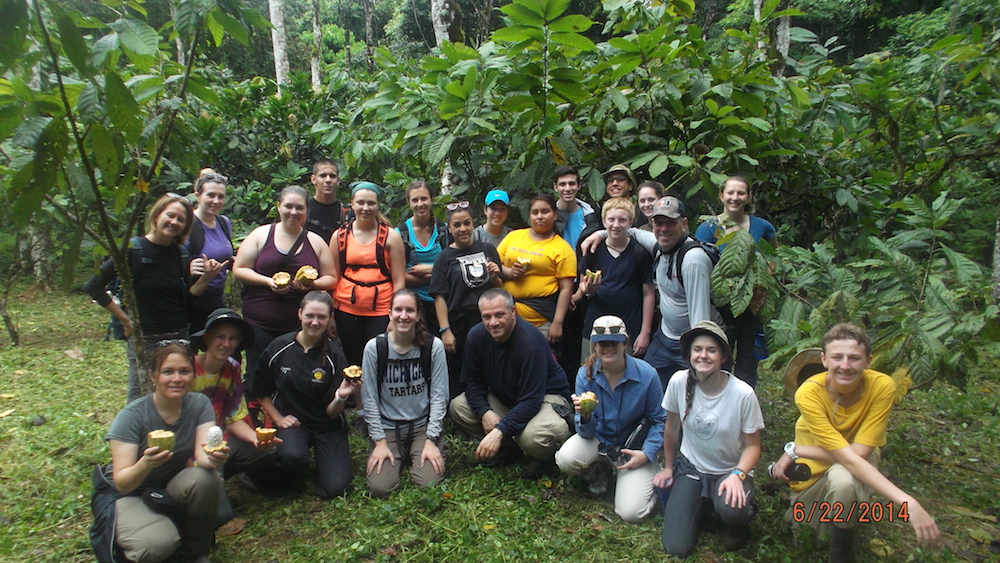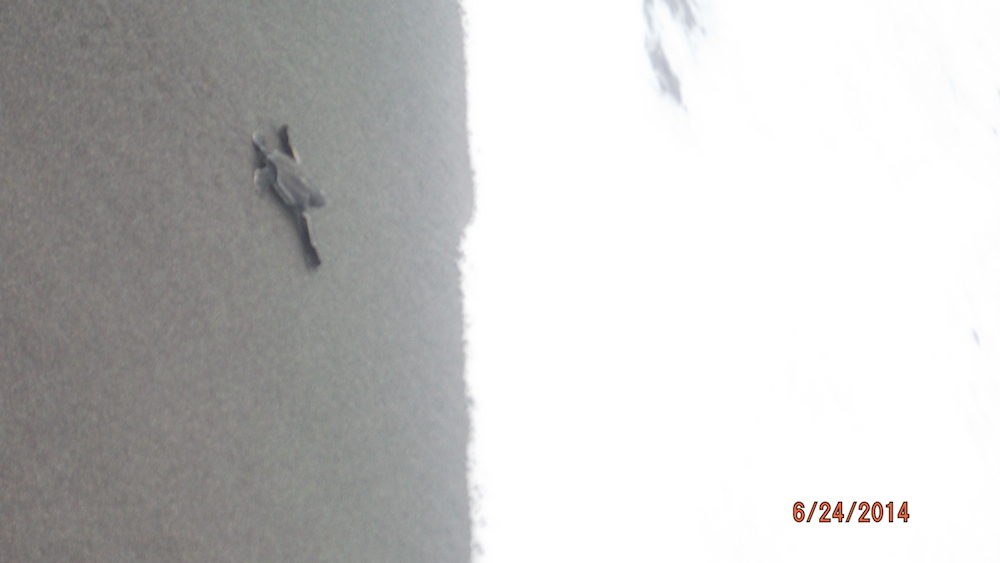 June 20
Excited and nervous about my program in Costa Rica!
I leave for Costa Rica today, and I have butterflies of excitement. It will be my first time out the country and I am ready to experience this. I'm also exited to meet new people from all around. My goals I set for myself while I attend the program are: staying strong and not being scared of the new experience. I am nervous and I feel like it is going to be challenging to eat things that aren't cooked by my mother or not sleeping in my house or being with my parents because I have never been far away from home. But I will overcome all of this by having hope that everything will be fine and remembering that this experience will be great to talk about in my college applications, because it is letting me be independent. Thank you for helping me have this experience!
May 27
Thank you
Thank you so much for your donation and cooperation, it really means a lot to me. It means a lot to me because without your help I won't be able to experience this wonderful trip. You have helped me out tremendously.
Success!
Ms. Rodrigues helped Alondra raise $3,995
May 27
Jessica Barrett
donated $50
April 26
An Anonymous Donor matched this donation with $50
Anjali Rodrigues
donated $50
April 26
An Anonymous Donor matched this donation with $50
April 15
An Anonymous Donor matched this donation with $25
Ecology Project International
donated $1,000
April 14 Ms. Rodrigues
started this campaign
April 14
Alondra
was accepted into Wishbone!
March 16
Successfully funded on May 27th, 2014!
Fully funded!
Still want to help?
Donate directly to Wishbone so we can help more students like Alondra.
Donate to Wishbone
Donors
| | | |
| --- | --- | --- |
| | Anonymous | $2,645 |
| | Ecology Project International | $1,000 |
| | Anonymous | $125 |
| | Anjali Rodrigues | $50 |
| | Jessica Barrett | $50 |
| | Hallie Fox | $25 |
Special Thanks
Scholarship Provider

Ecology Project International

Matching Donor

Anonymous