 Send Anthony to Parsons Summer Intensive Studies in New York
Anthony has applied to attend Parsons Summer Intensive Studies in New York this summer and is raising funds for his program fees. Can you help?
Anthony
| | |
| --- | --- |
| Interest: | Design |
| School: | KIPP: King Collegiate |
| Location: | |
Anthony's Story
My passion is designing clothes. I love being the best dressed person in whatever room I am in. Especially when I am wearing something I made or shoes that i customized. My biggest obstacle was finding what my passion was. My dad owned a basketball apparel company and I grew up knowing NBA players and such. I was born into the role of basketball. I am 6'2 which is a good basketball height. It was just never a huge passion for me. Then I started collecting sneakers and it turned into customizing them. I soon began customizing clothes. That was when I knew what was I was meant to do.
I want to help create a deeper understanding for fashion into kids' heads. Parsons is one of the colleges on my list and I would love to get a chance to experience not only the life of a college student of where I wish to attend, but to bring back home a knowledge that I couldn't get by myself. A Note from , Anthony's Teacher
Aside from being present in class, Anthony would typically eat lunch in my room and attend the after school tutorial hosted by our academy, which I facilitated. It was during these times that I got to know Anthony the individual. Our numerous and intense conversations informed me about his interests in fashion design, marketing, and sales. He often shared with me his latest shoe designs, people who he was networking with, pictures of his at-home workspace, and where he ultimately wanted his passions to take him. While many teenagers focus on style and obsess about their look, few people have the interest or acumen to create. This sets Anthony apart from his peers both positively and negatively. In a positive way he exhibits that desire to pursue what he loves. However, without fellow creators with whom to collaborate, I worry that his design prowess will not flourish. He needs to be in an environment where he can collaborate with peers who share the same interests and who love what he loves. Unfortunately, public schools do not do a great job in fostering an appreciation for the arts. In most instances it is a native love. I believe that programs like yours will do for Anthony what public schools have not been able to do--Give him the space to hone his talents.
Campaign Activity
July 30
Thank you for the life changing experience!
I am going to miss everything in NY. I love the city so much and I know for a fact that is where I want to live now. I can't wait to graduate high school and go back. On top of that, the class was amazing and I got to try so many new things. I can't wait to go back after high school.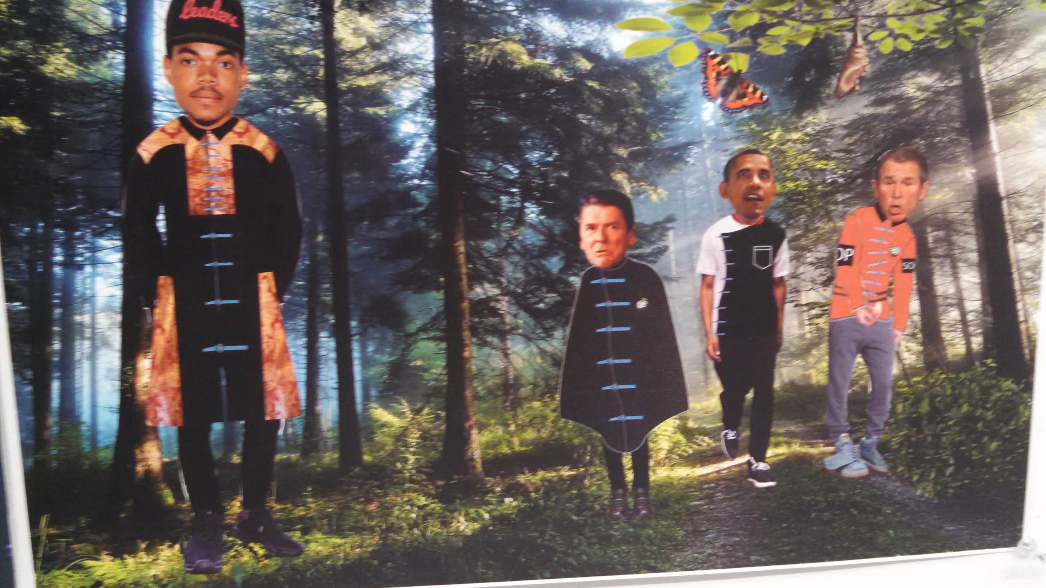 July 21
Good start in New York!
My first day was awesome! I saw what New York life was like by just walking through the streets. I was surprised how safe everyone felt at night. I would walk around at like 10 and I would still see people walking around. In the Bay Area, everyone would stay inside thinking of their safety and you would risk your own walking that late at night. One of the pictures is a girl wearing a dress made of paper and that is a project I am working on right now, but I make menswear so I'm making a jacket which is much more difficult. The next picture basically sums me up in a lot of ways. Its a bit quirky, my bucket hat is very colorful, and everything in the photo is so random.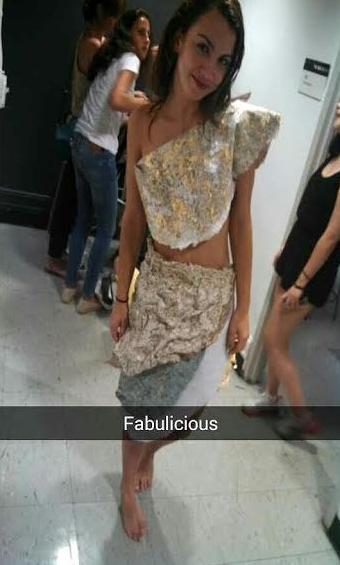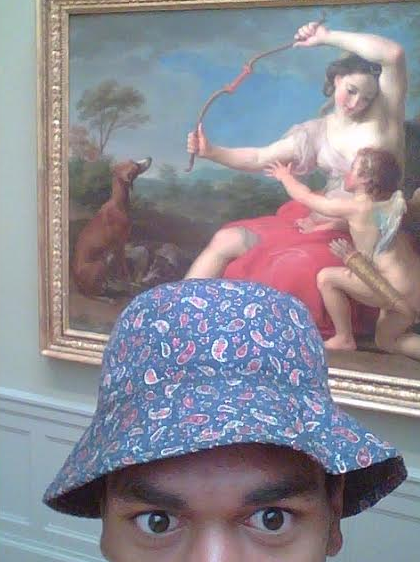 June 20
Ready for my summer at Parsons
I cannot wait to go to New York. I get to live the big city lifestyle for a month. I've dreamed of living there for years and now I get to experience it.  I get to test out whether I like it or not and prepare for the college life if I do chose to go there. I will enjoy the independence of living as an actual college student would. I am excited about living in a dorm and having a roommate. I am a very open person and very outgoing. This gives me an opportunity to establish a connection with someone new with similar interests. The actual classes will be another thing I am excited for. I already have somewhat of an upper hand because I have advanced adobe illustrator skills and already design shirts for my jobs and my school. This whole experience in general will be memorable for the rest of my life. Thank you for supporting me.
May 23
Thank you
I would like to thank you for taking part in a major step of making my dream of being in the fashion industry come true. I have been seeing the worst fashion trends spark in our generation and I've been doing the most I can as a teen to affect them but with more knowledge in the industry and more connections to the college I want to go to, I can make much more of an impact and you might even be wearing my clothes soon enough. I appreciate your selfless donation to my goals. Without your contribution, this wouldn't be possible so again I thank you!
Success!
Anthony's campaign raised $3,964
May 23
May 19
An Anonymous Donor matched this donation with $5
Parsons The New School For Design
donated $3,364
May 16
Successfully funded on May 23rd, 2014!
Fully funded!
Still want to help?
Donate directly to Wishbone so we can help more students like Anthony.
Donate to Wishbone
Donors
| | | |
| --- | --- | --- |
| | Parsons The New School For Design | $3,364 |
| | Jason Foral | $335 |
| | Anonymous | $255 |
| | Anonymous | $5 |
| | Nohemi Maciel | $5 |
Special Thanks
Scholarship Provider

Parsons The New School For Design

Scholarship Partner

Kapor Center for Social Impact

Matching Donor

Anonymous