Ms. Reaves Wants To
Send Berenize to Harvard Pre-College Program
Berenize has applied to attend Harvard Pre-College Program this summer and is raising funds for her program fees. Can you help?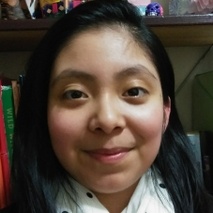 Berenize
| | |
| --- | --- |
| Interest: | Liberal Arts |
| Grade: | 10th |
| School: | Uncommon Charter High School |
| Location: | New York City, New York |

Berenize's Story
My passion is biology.
I discovered my passion for biology in the 8th grade, when we began to learn about the systems of the human body. I was even more fascinated with the immune system and its endless fights against pathogens. If it weren't for the immune system, we would all be dropping dead from even the most harmless of bacteria. From that day forward, I began to see documentaries about the human body, and how gradually humans began to learn about themselves and diseases, rather than blaming it on superstitions. Also, I began to read scientific breakthroughs in the human body, most recently the harvesting of human organs in pigs. My passion over biology has only grown over the years, and has become my identity. People have nicknamed me "The Little Doctor," and hopefully one day, that nickname will become a reality, because I want to save lives as a surgeon.
I firmly believe that going to the Harvard Pre-College will help me pursue my passion for biology because they have some of the most advanced courses in biology in the whole country. I will also be able to explore over 10 different biology courses that they offer to high schoolers, and most of the professors have been studying biology their entire careers, and have a deeper understanding of biology, that would ultimately deepen my knowledge of biology. Furthermore, I will be able to mingle with other students my age or older, who also have a passion for biology and I will no longer feel like I'm the only one interested in biology. Finally, I believe that going to the Harvard Pre-College will really give me a sense of independence and an idea of college, but ultimately decide if majoring in biology is something that I really want to settle for.

A Note from Ms. Reaves, Berenize's Teacher
Berenize is one of the top performing students at Uncommon Charter High School. She's brave in and outside of the classroom, raising her hand when the rest of the class is stumped to try her hand at a challenging line from Kafka or by reciting a passage from Macbeth. She is responsible, turning in every homework and extra credit assignment from day one and helping others with their questions during her lunch period. She has integrity and singlehandedly won what was supposed to be a team challenge by making and selling her own jewelry to raise money for a fundraiser. She is a discoverer, incorporating evidence from multiple texts, often ones that weren't provided by the teacher, into class writing and discussion. She is the epitome of excellence and deserves to be surrounded by the top peers in the country who she can find a true equal in.
Campaign Activity
March 13
Berenize, I'm so proud of you already and so excited to see what your hard work accomplishes! I know you'll go far! -Ms. Rogers
March 12
This is just the beginning your very big, very important story, Berenize. You make me unbelievably proud and inspired.

Harvard University
donated $2,250
March 12
Student Contribution
donated $99
March 12

Ms. Reaves
started this campaign
March 12

Berenize
was accepted into Wishbone!
December 22
100% of donations fund scholarships
Donate
$2,479 raised
$2,171 to go
Donors
| | | |
| --- | --- | --- |
| | Harvard University | $2,250 |
| | Student Contribution | $99 |
| | Faith Reaves | $50 |
| | Anonymous | $25 |
| | Bianca Arce | $25 |
| | Anonymous | $25 |
| | Cora Rogers | $5 |
Special Thanks
Scholarship Provider

Harvard University