 Send Olamide to NSLC Medicine and Healthcare
Olamide has applied to attend NSLC Medicine and Healthcare this summer and is raising funds for her program fees. Can you help?
Olamide
| | |
| --- | --- |
| Interest: | Science & Medicine |
| Location: | |
Olamide's Story
As a little girl, the dream of helping people stay on top of their health became my passion. I've discovered that most people in my community are having health issues and often can't afford to get the treatment they need. Rather than pity them, I feel becoming a doctor won't just be a life's purpose but also make a difference by putting hope and smiles on my patient's faces.
In my chosen medical practice, I want to be a reputable doctor and eventually open a clinic or hospital to help underserved citizens in NYC. I will allow free healthcare to those that cannot afford it.
Passion is a driving force that will enable me to push me harder and further to change the healthcare system in my community. Being a success will impact the future generations in my community for years to come.
I want to attend the National Student Leadership Conference for Medicine and Health Care to learn about medicine and begin my path to become a successful doctor. Spending two weeks in a university and learning about the field that I have interest in is a good way to start off on my way to success in medicine. It gives me insight to what it entails to be a pre-med major and becoming a college student. Since the course is so rigorous and intense, it tells me how college is. In the program I will learn CPR, dissect a heart, and learn more about what it takes to be a doctor. These skills will prepare me to preserve through pressure and stay determined in my dream to be a doctor. A Note from , Olamide's Teacher
Olamide had an internship at Smile Train International last year, a nonprofit that is dedicated to cleft and lip-palate surgeries in developing countries. She worked hard in an office where she was significantly younger than all employees, and impressed them with her hard work, sense of humor, and dedication. She saved half the money she earned at the internship to apply to the NSLC program this summer. I know that Olamide is ready to commit to the program and am confident that she will meet requirements for Wishbone and outside donors. Olamide's three greatest strengths include determination, self-motivation and communication skills. Her determination is best demonstrated in Olamide's daily commute. While most students chose to complain about this commute, Olamide uses this time to study, complete assignments and prepare for the next day's classes. In addition, her self-motivation is one of the most essential differences between Olamide and our students. It is very rare that she has to be redirected or provided with encouraging words. She repeatedly finds a new source of intrinsic motivation to succeed. Lastly, Olamide exhibits great communication skills regardless of the audience. Whether she is speaking with staff or student, she is able to clearly and concisely express herself. She has been selected to represent our entire student body at external speaking events and always proves to be a great representative of the school.She has a clear vision to pursue a medical degree and open up a health care clinic in the future. The opportunity to participate in the NSLC program will give her exposure and confidence to achieve her goal in the future.
Campaign Activity
July 7
Off to College!
I wanted to update you to let you know that I will be going to college next year! I will be attending Franklin and Marshall College to study to become a Physician Assistant or Neurosurgeon. I want to thank you again for supporting me last summer in attending the NSLC Medicine & Healthcare Program.  I can't wait to continue working hard as a college student. Thank you again!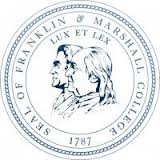 December 20
Leadership and Medicine
I had an amazing experience at the National Student Leadership Conference on Medicine and Healthcare, and I am SO grateful for this opportunity. I met many new people and enjoyed learning about medicine and healthcare. For example, I learned how to suture, and took daily lectures on the different elements of the medical field, including medical forensics, the ethics of medicine, and much more. I have grown so much from this experience because this program taught me what it means to be a leader, and what I can do to become a better one. Thank you so much for this experience!
October 20
Thank you
Thank you for contributing to my wish. Without your assistance, I wouldn't have the chance to try living on a college campus with other students who have similar goals. By contributing to my wish, you're helping the future and bringing me closer to my dream of opening a medical clinic. Your kindness and charity will forever be appreciated.
Success!
Olamide's campaign raised $4,605
October 20
Lauren Diamond
donated $10
July 22
Tamecca Tillard
donated $100
May 25
Olamide,
Free Your Ideas, Capture Your Dreams.
Best of Luck with your pursuits.
Tamecca Tillard
Element 9 (www.element9.com)
Learning Curve (joinlearningcurve.com)
February 1
Remember "AGTAP" = "All Good Things Are Possible"
Travis Devitt
donated $100
December 17
July 22
Olamide-you are an inspiration! Happy to support incredible leaders and other student role models as yourself! Enjoy the conference!
Jeanine Galdiero
donated $75
May 13
Olamide, good luck! This program sounds like a great building block to achieve your goals!
Jeremie Peterkin
donated $25
April 26
Jackie Berliner
donated $25
April 22
Good luck Olamide, a career in health professions is incredibly rewarding and your passion is the first and most important step to getting there!
Hannah Rothstein
donated $25
March 17
Hope that the leadership conference is amazing! Keep making the future bright.
March 15
I went to NSLC when I was in High School. It absolutely impacted my future in such a positive way! Wish you the best!
Lindsay MIrchin
donated $25
March 14
March 13
Your story is so inspiring! Best of luck!
National Student Leadership Conference
donated $250
February 21
Successfully funded on October 20th, 2013!
Fully funded!
Still want to help?
Donate directly to Wishbone so we can help more students like Olamide.
Donate to Wishbone
Donors
| | | |
| --- | --- | --- |
| | Anonymous | $2,800 |
| | Mike Potter | $725 |
| | Wayee Chu | $300 |
| | National Student Leadership Conference | $250 |
| | Travis Devitt | $100 |
| | Tamecca Tillard | $100 |
| | Jeanine Galdiero | $75 |
| | Paul Roy | $50 |
| | Anonymous | $50 |
| | Lindsay MIrchin | $25 |
| | Alex Hoenig | $25 |
| | Hannah Rothstein | $25 |
| | Jackie Berliner | $25 |
| | Jeremie Peterkin | $25 |
| | Anonymous | $10 |
| | Anonymous | $10 |
| | Lauren Diamond | $10 |
Special Thanks
Scholarship Provider

National Student Leadership Conference