 Send Ladaijha to Academy of Art Summer Pre-College Art Experience
Ladaijha has applied to attend Academy of Art Summer Pre-College Art Experience this summer and is raising funds for her program fees. Can you help?
Ladaijha
| | |
| --- | --- |
| Interest: | Fine Arts |
| School: | alameda high school |
| Location: | |
Ladaijha's Story
Ever since I was little kid, my dad and I would color and he showed me how to trace it, then color it in or shade it. Since then I was always drawing and doodling on things. I think the Arts Academy would be so cool to actually learn how to draw and hang out with people who love to draw just like me. A Note from , Ladaijha's Teacher
LaDaijha is a hard-working, dedicated, and motivated student who clearly loves to learn. She is currently enrolled in AVID (Advancement Via Individual Determination), a program designed for students who may not yet have the opportunities or skills they need to eventually attend a four-year college; this includes everything from financial or college support from home, to academic skills in school. As for her academic skills, LaDaijha is an exemplary student who takes the initiative to advance her learning and increase her educational experiences. Although she is only in her first year of high school, she has demonstrated an exceptional work ethic and thirst for exploring new subject areas. She is also a talented artist, and has already created an impressive fundraising flyer for our AVID class. By becoming involved in the Academy of Art Pre-College Summer Program, LaDaijha will be exposed to the possibilities available to her after graduating high school. LaDaijha is the perfect fit for Wishbone's Academy of Art Pre-College Summer Program. She is passionate about art and highly motivated to succeed not just in high school but beyond. In addition, LaDaijha is a low-income student who is driven to pursue her artistic talent. Whereas many other students may easily come by opportunities such as this, LaDaijha needs some help to achieve the privilege of studying a subject she loves at the college-level. Not only will this experience allow her to follow her passion and talent for art, but it will also give her an opportunity to see that there is a viable goal for her to strive toward.
Campaign Activity
Ladaijha
posted an update
August 12
Learning a lot at Academy of Art!
I am so grateful that I was given the chance to go to this amazing program. I have met a lot of friends and I will never forget this experience. On first day of the program, I was so afraid that I would get lost, but I quickly picked up how to read my schedule and I learned where to go. Everyone associated with the program was so nice. It was a very comfortable environment to be in. My favorite class was mural painting because you didn't really have to follow any set rules. We learned through experimenting. I was able to just paint what I wanted to paint. Animation was super fun because it was all in Photoshop. I learned the basics to computer animation. On the first day of animation, we got into groups and it was cool because we got to hear other's ideas around making an awesome animation. In sculpture, it was very relaxing because we got to work with our hands and the texture of the clay feels so good. I think I might have learned the most in drawing and composition class. I learned about shading and perspective and how to manipulate the eye to see something totally different than what is truly there. My experience overall was the best I could have asked for. I can't wait until next summer to do it again. Thank you for your support!
The skull I made in sculpture class.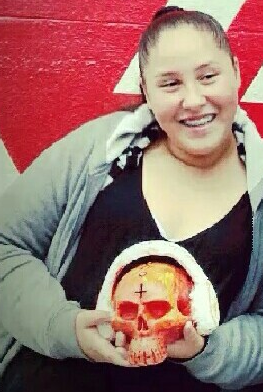 Me with some new friends!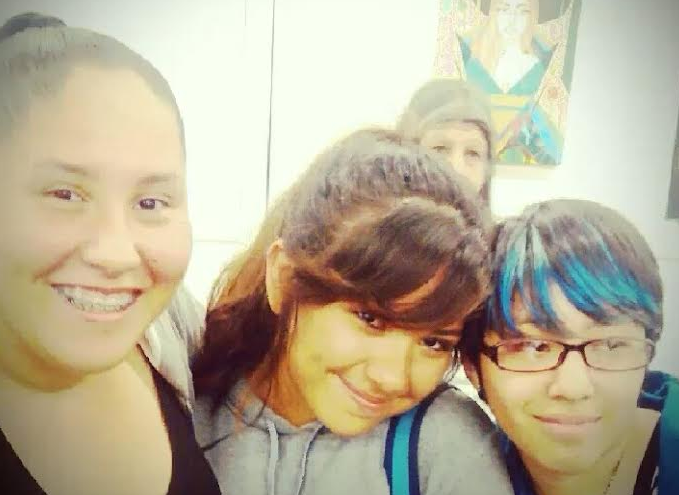 Me with one of my teachers.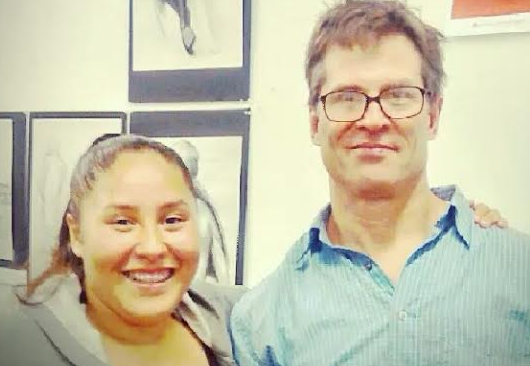 My drawing from drawing and composition class.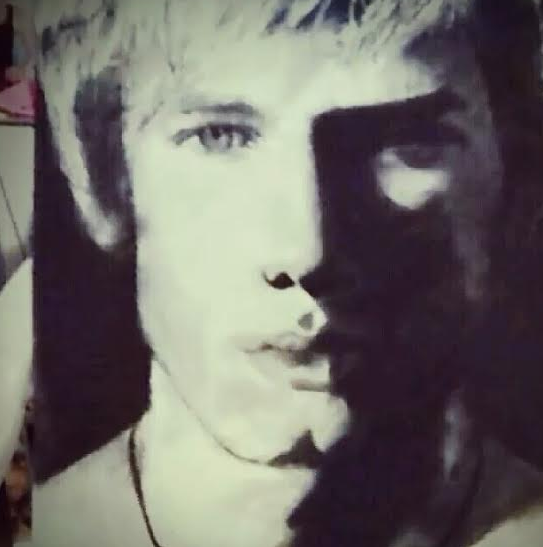 Ladaijha
posted an update
June 20
Ready for my summer of art
I get very excited when I think about this summer because I get to go to Academy of Art University.  When I get there I want to be able to draw real life things and not just cartoon characters. When I finish, I want to be able to free draw off the top of my head and not copy pictures off the internet. I am really nervous about not being able to do what the teacher asks me to do. I feel that a challenge that I might face is that if I feel that I can't do something, I might get really frustrated.  I can overcome this by telling myself that it is not the end of the world and everyone makes mistakes. This experience will be very good for me because it will show me how much dedication it takes to do one of my most favorite things in the world.
Ladaijha
posted an update
June 14
Thank you
Thank you so much for your donations. Thanks to you, I can now learn formally how to do one of my passions in life, which is art. With your donations I can become a skilled artist and pursue my dreams. I really appreciate all that you are doing for me and I couldn't do this without your help. Thank you again.
Success!
Ladaijha's campaign raised $678
June 14
Brent Mitchell
donated $25
May 30
An Anonymous Donor matched this donation with $25
Academy of Art University
donated $368
May 16
Successfully funded on June 14th, 2014!
Fully funded!
Still want to help?
Donate directly to Wishbone so we can help more students like Ladaijha.
Donate to Wishbone
Donors
| | | |
| --- | --- | --- |
| | Academy of Art University | $368 |
| | Anonymous | $261 |
| | Anonymous | $25 |
| | Brent Mitchell | $25 |
Special Thanks
Scholarship Provider

Academy of Art University

Matching Donor

Anonymous