 Send Endigo to Tomato House of Rock Summer Recording Programs
Endigo has applied to attend Tomato House of Rock Summer Recording Programs this summer and is raising funds for her program fees. Can you help?
Endigo
| | |
| --- | --- |
| Interest: | Performing Arts |
| Location: | |
Endigo's Story
Ever since she was young, Endigo has been passionate about music and sound. She used to beg her mother to go to concerts, but now she's ready to find her own voice. At the Tomato House of Rock, she'll have all of the support and equipment to make her own music.
Campaign Activity
July 7
Off to College!
I wanted to update you to let you know that I will be going to college next year! I will be attending Clark Atlanta University pursuing an education behavior analysis. I want to thank you again for supporting me last summer in attending the Tomato House of Rock Summer Recording Program.  I can't wait to continue working hard as a college student. Thank you again!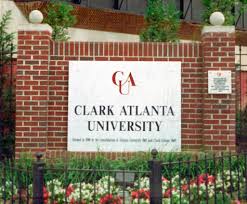 March 12
Writing, mixing, and producing my own songs
During my time at this program, I got to study everything from pre-recording, to recording, mixing, dubbing and much more!  I got to write, record and help mix two songs. Songs that I am very proud of today. Everyone there was very nice and helpful. We all love music and it showed for sure. My favorite thing was being in the studio. The vibe in the studio was very different than in our normal practice space but we all worked with each other to make the time fun and productive.

Attending this program has made me think about being in the music industry more. I've realized I'd rather be a songwriter than an actual performer even though I have a feeling I would enjoy both. In the future I plan on pursuing music; making it more than just a hobby  but a career.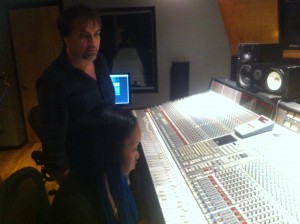 My program was only two weeks, but I learned life lessons. The whole studio process was amazing and the finished products I was able to walk away with are incredible. I wish I could participate in this again. I would recommend it to all my friends with the same passion, because it really did help me to get a feel for it and see what the process is like. This was an amazing opportunity!
February 24
Thank you
Thank you for your donation. It means a lot to me, no matter how big or small the amount. Thanks to you, I will be one step closer towards my dreams this summer and I am very excited! I can't wait to finally get into a studio and work on more of what I love, music. God bless you and once again, thank you!
Success!
Endigo's campaign raised $1,100
February 24
Judy Flanders
donated $25
January 11
Go for your dreams, not only for your music but for your life
Successfully funded on February 24th, 2014!
Fully funded!
Still want to help?
Donate directly to Wishbone so we can help more students like Endigo.
Donate to Wishbone
Donors
| | | |
| --- | --- | --- |
| | Anonymous | $1,070 |
| | Judy Flanders | $25 |
| | Mike Potter | $5 |