 Send Antonio to Academy of Art Summer Pre-College Art Experience
Antonio has applied to attend Academy of Art Summer Pre-College Art Experience this summer and is raising funds for his program fees. Can you help?
Antonio
| | |
| --- | --- |
| Interest: | Fine Arts |
| Location: | |
Antonio's Story
Art is Antonio's way of transcending reality and expressing his pure creativity. He wants to explore new artistic media that his high school can't support, and this summer he has the perfect opportunity with the Academy of Art University.
Campaign Activity
December 17
My summer experience at the Academy of Art
I attended th Academy of Art in San Francisco this past summer. I took classes such as sculpture, character design, and illustration. These classes related to my career goals because I am aiming for something in the Fine Art industry or the media industry. Skills that I learned in these classes helped me in exploring my creativity. I was exposed to people with a variety of skills and ideas and this helped me grow.
I would recomend Wishbone to other students because I was able to attend a program that I might not have been able to for financial reasons. Wishbone also allowed me more of a variety of options to choose from in terms of summer programs. I was no longer keeping watch for dollar signs but for what programs were offered and what would spark my interest.
August 8
My Latest Creation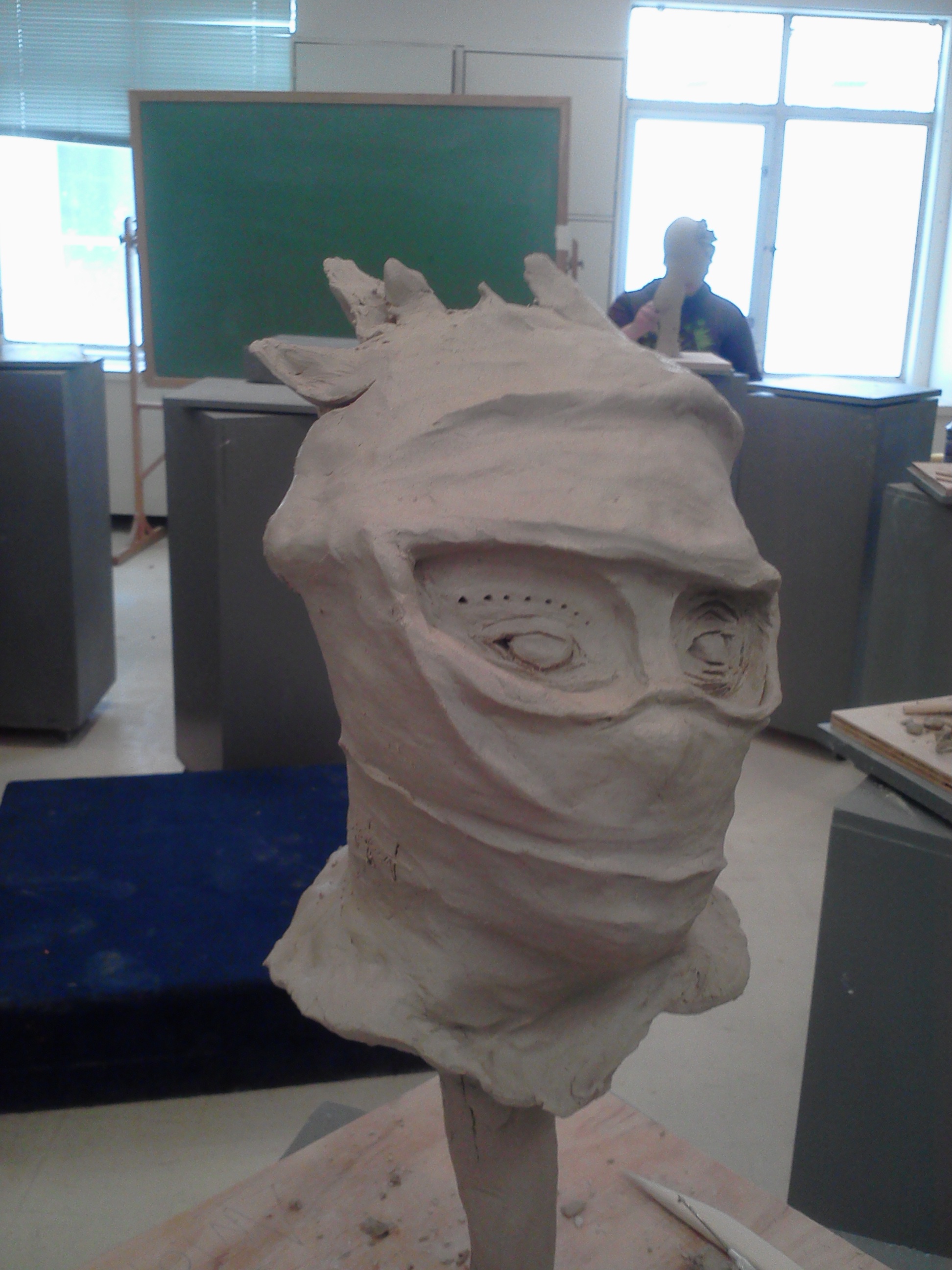 The picture is something that I did in my Sculpture class. We were assigned to make a fantasy head, so I came up with a ninja type thing. Once it's out of the kiln, I believe we get to paint it. We also made a mask and a torso in that class. My other classes, Illustration, Character Design, and Drawing and Composition, are all also going well!
June 18
Learning About Myself
Art is something that I really care about because it is my form of release. It's my way of expressing myself and showing my emotions. Through the summer program at the Academy of Art, I hope to learn something about myself that I had not realized before. I hope to do this through different forms of art and techniques that I plan on exploring during the summer program. New art forms are also the number one aspect of this program that excite me, because right now I feel very limited by the materials that are available to me. I usually only sketch and paint most of the time because there aren't supplies to work with other media. Also, speaking in all honesty, my goal is to have fun and enjoy myself through something I truly love.
Success!
Antonio's campaign raised $832
April 10
Daniele Garcia
donated $52
April 10
Hope you have a great and inspiring time, Antonio!
March 24
You have such a great story. I hope your program experience is wonderful.
Michael Polansky
donated $100
March 22
Olivier Peyre
donated $25
March 14
Have a great Summer at the Academy of Art Pre-College. Can't wait to see what you're up to there. Best luck!
Successfully funded on April 10th, 2012!
Fully funded!
Still want to help?
Donate directly to Wishbone so we can help more students like Antonio.
Donate to Wishbone
Donors
| | | |
| --- | --- | --- |
| | Anonymous | $605 |
| | Anonymous | $125 |
| | Daniele Garcia | $52 |
| | Bryan Young | $25 |
| | Olivier Peyre | $25 |