Ms. DiLone Wants To
Send Yessica to Experiment in International Living
Yessica has applied to attend Experiment in International Living this summer and is raising funds for her program fees. Can you help?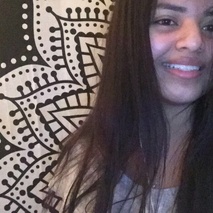 Yessica
| | |
| --- | --- |
| Interest: | Leadership |
| Grade: | 9th |
| School: | Young Women's Leadership School of the Bronx |
| Location: | New York, NY |

Yessica's Story
My passion is cultural study.
Living in New York, I have been able to build a passion for new cultures. Through various adventures in the city, I have been able to see how different cultures live, interact, and learn from each other. During middle school I joined clubs that revolve around different cultures, like my international book club, because I was eager to learn as much as I could. At some point I got to interact with girls my age from Ireland and discuss about a book that talks about a Cuban girl coming to the states while learning about both cultures. It was so amazing to work with students my age who had different backgrounds, but we all bonded over a single book. I used those skills to build a diverse group of friends My passion for cultural studies has allowed me to be more social and more open minded.
Attending the Experiment in International Living will be a dream come true, and will help me pursue my passion in cultural studies. I will have the chance to communicate with individuals from different backgrounds, and open my mind to the world outside of New York. This will prepare me for college, and will fuel my desire to continue learning for as long as I can. The world will become my classroom.

A Note from Ms. DiLone, Yessica's Teacher
I've had the pleasure of teaching Yessica since she entered our school in the 6th grade. Her interest in cultural history has manifested itself in many different ways. For starters, she was always the student who enjoyed reading supplemental informational text, connected to our literary texts, the most. She would devour article upon article about connected historical events and ask for suggestions that would help her learn more. Later, when I started my International Book Club, a club that employed the use of historical fiction to address the concepts of acculturation and assimilation, as well as the history of immigration in the United States; Yessica signed up for two years in a row and stayed behind to do additional research. In time, she became my historian and informational text assistant. It was always a pleasure to see her eye light up whenever I played a video about Cuban immigration or the various factors that pushed or pulled immigrants into the United States. Four years later, that passion for knowledge and the exploration of important events in history continues to flourish and has served Yessica well. She was one of the top students in her class, before moving on to high school, and continues to excel in both reading and writing. Participating in this program will not only enable her to pursue her passion to learn more about the world around her, but provide her with the platform she needs to become an active participant and agent of change in the world. Given this opportunity, I know that Yessica's compassionate and inquisitive nature will not only make her an invaluable asset to the program.
Campaign Activity
Brittany McNeill
donated $50
March 29
March 19
Hi Yessica, great to see that the International Book Club has had such an impact! Wishing you all the best, Trish (co-founder😆😆)
Student Contribution
donated $99
March 14

Experiment in International Living
donated $3,241
March 14

Ms. DiLone
started this campaign
March 14

Yessica
was accepted into Wishbone!
February 1
100% of donations fund scholarships
Donate
$3,415 raised
$3,067 to go
Donors
| | | |
| --- | --- | --- |
| | Experiment in International Living | $3,241 |
| | Student Contribution | $99 |
| | Brittany McNeill | $50 |
| | Trish Nolan | $25 |
Special Thanks
Scholarship Provider

Experiment in International Living
More Student Campaigns on Wishbone