 Mr. Naman Wants To
Send Vern to Academy of Art Summer Pre-College Art Experience
Vern has applied to attend Academy of Art Summer Pre-College Art Experience this summer and is raising funds for his program fees. Can you help?
Vern
| | |
| --- | --- |
| Interest: | Fine Arts |
| School: | LPS - Richmond |
| Location: | |
Vern's Story
Writing and poetry allow me to process and express what is going on inside my mind, and I think of my poetry journal as my most trusted friend. Through the writing process, I have really expressed and reflected about my well-being and how I'm feeling throughout my life. Poetry has allowed me to better know myself and express myself to those around me, who can find resonance with the words I write.
When I read about the Academy of Art University Pre-College Summer Program, I was immediately interested. This program is aligned with my frenzy and interests in art, and will ultimately help me achieve goal of having my passions be my profession. I am passionate about art and think this program can really support my future. I hope to have the opportunity to pursue one of my passions this summer at the Academy of Art University, and develop skills that will stay with me for the rest of my life. A Note from Mr. Naman, Vern's Teacher
Vern would be an excellent fit for the Academy of Art University Pre-College Summer Program. He is incredibly artistic, and has many interests from graphic and video game design, to drawing and illustrating. He would fully immerse himself in his coursework and take full advantage of the opportunities afforded to him. He is an extremely mature and respectful student, and I think he would develop great relationships both with his instructors and fellow students. Ultimately, I think his experience will further inspire him to push himself to achieve his goal of attending college immediately after high school.
Campaign Activity
August 21
New experiences at the Academy of Art!
First, I'd like to take the time to appreciate, thank, and acknowledge those who contributed to my campaign. I would also like to thank my mom for helping me get to and from my program. I learned two major things during my program. The first was experiencing taking the train to and from the program and viewing San Francisco, while the second was the actual education portion and what happened in/outside of the classroom. I enjoyed how I got a taste of college life. I learned how to be independent. The two classes I took in San Francisco were different from my classes at school because we got to have a "free voice" instead of the "one voice and one mic" rule. At Academy of Art, students frequently joined conversations by speaking out instead of raising their hands. For my classes, I had to carry large paper packs and boards around the city. I was worried about riding the BART with all of my supplies. I was not used to carrying such large material like that before. Academy of Art is a place that teaches the kinds of art that my high school couldn't teach. I met lots of different people in the program. For instance, I met a 25-year-old man from Malaysia who was a current student at Academy of Art.  It was inspiring to ask him questions about his past and to hear how excited he was about his future. This program really emphasized mastering your craft so that you can make art your career in the future. Thank you again for this wonderful opportunity.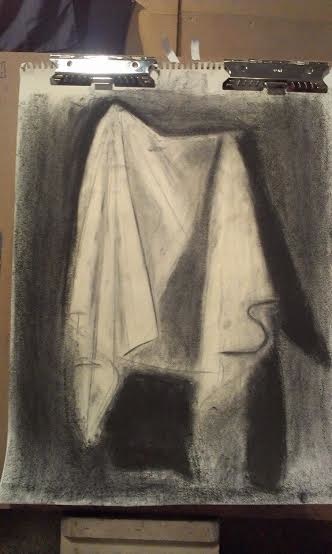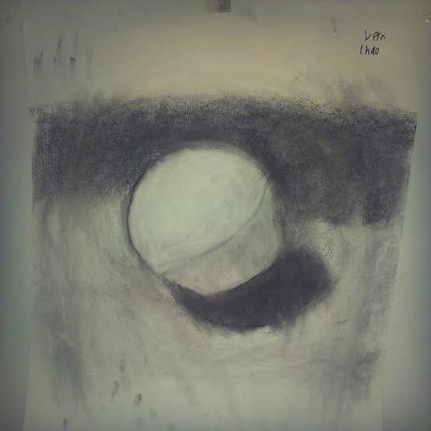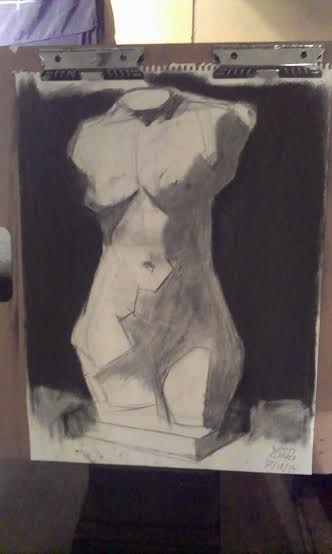 June 18
Hopeful about my summer at Academy of Art
I'm very excited about just the idea of being at Academy of Art. The fact that I've been accepted and allowed to visit such a place is extremely rewarding and grateful. During my attendance, I'd like to perform the best that I can and hopefully "leave a mark" or impact on my peers. I'm nervous about transportation because I'm a novice when it comes to taking BART or bus. A challenge I'll face in the program is if I won't manage myself clearly, but I believe I'll do great. Thank you for helping me.
May 22
Thank you
Thank you so much for allowing me to pursue my desire of being a part of the Academy of Art program and your tremendous generosity. I highly appreciate your kindness, support, and advocacy of helping students or people like me to execute and perform their wishes. You've assisted me and helped me to pave a pathway for success. Thank you.
Success!
Mr. Naman helped Vern raise $578
May 22
May 22
An Anonymous Donor matched this donation with $53
April 23
You are the smartest kid I know. Keep up the great work and keep them A's coming.
I look forward to seeing you graduate from a very high rated college.
Lots of LOVE,
Auntie Katie
An Anonymous Donor matched this donation with $25
Academy of Art University
donated $368
April 14 Mr. Naman
started this campaign
April 14
Vern
was accepted into Wishbone!
February 7
Successfully funded on May 22nd, 2014!
Fully funded!
Still want to help?
Donate directly to Wishbone so we can help more students like Vern.
Donate to Wishbone
Donors
| | | |
| --- | --- | --- |
| | Academy of Art University | $368 |
| | Anonymous | $78 |
| | Dena Cook | $55 |
| | Anonymous | $26 |
| | Katie Chao | $25 |
Special Thanks
Scholarship Provider

Academy of Art University

Matching Donor

Anonymous