 Send Ayana to All Girls/All Math Summer Camp
Ayana has applied to attend All Girls/All Math Summer Camp this summer and is raising funds for her program fees. Can you help?
Ayana
| | |
| --- | --- |
| Interest: | Science & Medicine |
| Location: | |
Ayana's Story
Inspired by her teachers, Ayana wants to become a great math teacher when she's older. This year, she would take her next steps at the University of Nebraska's All Girls/All Math Summer Camp. She will learn new math concepts and improve her computer programming skills while getting a taste of a college experience.
Campaign Activity
July 7
Off to College!
I wanted to update you to let you know that I will be going to college next year! I will be attending Emory University pursuing an education in sociology.  I want to thank you again for supporting me last summer in attending the All Girls/All Math Summer Camp.  I can't wait to continue working hard as a college student. Thank you again!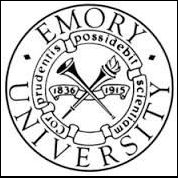 August 29
A Dream Come True!
Going to All Girls/All Math, I became a more complex thinker in math. I learned that math can be combined in more ways with letters than in just one's typical algebra or geometry. Throughout our day we had one 4-hour class, which actually seemed too short! The program opened my eyes to a wider field of math that I really enjoy and I plan on majoring in math and minoring in cryptology! Thank you for investing in my dream, truly helping it come true! I am really thankful for your generosity!
July 23
Careers in Mathematics
I plan on attending All Girls/All Math to help me remember what I've learned throughout my sophomore year and pick up new concepts. I also want to attend in order to learn more about mathematical codes and the connection between math and other careers in fields like neuroscience and aerodynamics. I am most excited about meeting other girls that are just as excited as I am for this program. If I can make more friends and learn more about math and its connection to other careers that will catch my interest, it will help me consider more possible careers outside of becoming a math teacher.
Success!
Ayana's campaign raised $935
July 9
Shirley Cookston
donated $700
July 9
Have a wonderful, enriching time, Ayana. Make this count on your path to success!
July 9
Have a great time, Ayana! The combination of math and computer science can really help students visualize mathematics in a way that makes the subject come to life!
Marilyn Jackson
donated $100
July 9
Michelle Olmstead
donated $50
July 9
Christie Fanton
donated $25
July 9
Mariel Mangold
donated $10
June 26
Good luck and I'm so glad to see a young woman following her dreams!
Erika Bickford
donated $25
June 18
Best of luck, Ayana! We need great math teachers in this country, so I think it's awesome you're headed down that career path :)
Successfully funded on July 9th, 2012!
Fully funded!
Still want to help?
Donate directly to Wishbone so we can help more students like Ayana.
Donate to Wishbone
Donors
| | | |
| --- | --- | --- |
| | Shirley Cookston | $700 |
| | Marilyn Jackson | $100 |
| | Michelle Olmstead | $50 |
| | Erika Bickford | $25 |
| | Christie Fanton | $25 |
| | Julie Hui | $25 |
| | Mariel Mangold | $10 |