 Mr. Leung Wants To
Send Yair to Academy of Art Summer Pre-College Art Experience
Yair has applied to attend Academy of Art Summer Pre-College Art Experience this summer and is raising funds for his program fees. Can you help?
Yair
| | |
| --- | --- |
| Interest: | Fine Arts |
| School: | LPS Richmond |
| Location: | |
Yair's Story
My passion is drawing. It is a way to escape the real world, when I'm stressed and I need to feel better. Drawing is something I have always enjoyed. Ever since I was small people would stop and tell me I was really good and I guess I was, but I never thought too much of it. I'm excited about drawing because it's like building or creating something. You give it form and refine the details , shade some areas of the picture to give it the desired effect and BAM !! You have something wonderful in your hands. When I draw I feel happy because I feel like I'm part of something bigger than the small fragile world I live in . It's like if I'm saying that my art's only purpose is to make the world a better and more beautiful place . I think the ability to draw is a wonderful one and the world would be lost without it. I pursue my passion because I think art is only here to enrich our beloved earth and without it the world would be miserable .
The program I have chosen will benefit me because it will give me an in depth look at the industry of art and design and let me know if I am cut out for the careers I have in mind. This program stands out to me because ever since I heard about the Academy of Art University from a friend in middle school, it has fascinated me, and now I have the chance to see if this world of artists and believers is truly for me. Now is my chance to see if I am really up for it or if this world of creativity is not for me. This program will give me insight about the hardships of following certain dreams and maybe what I want to be when I grow up, because so far it is unclear to me what I want to be .This will help me in my future artistic endeavors because it will give me a little insight into the world of art. A Note from Mr. Leung, Yair's Teacher
Yair is very thoughtful and reflective. He is aware of his shortcomings and what he has to do to in order to overcome them. Yair has his mind set on succeeding in school and going to college. He also knows that he needs to grow as a person in order to do that. If admitted to the program, this will be a great opportunity for him to grow. I know this because when he asked me to help him with the application process, he was very excited to be able to explore his interests in arts. He knows that doing so will help him learn more about who he is and what he wants to do in the future. Yair is a very creative person. He will often speak up in group work to offer a different way to approach the assignment. Being a part of this program will only further his ability to think outside the box.
Campaign Activity
August 21
Gaining knowledge at the Academy of Art!
I would like to thank all of my donors for your support. During my time at the Academy of the Art University, I learned many new skills. I learned how to use Photoshop, how to draw an automobile, and many more new skills. I attended different classes including Car and Motorcycle Design, Comic Book Illustration, Character Design, and Animation. This experience has given me more knowledge of the world of art. I am now sure that I want to spend my life doing this because of this experience. I would definitely recommended the Academy of Art summer program to a friend. It is a great experience!  Although it takes a lot of concentration and dedication, this program is worth it all in the end. The advice I would give upcoming students is to manage your time very well because the assignments, although few, require time and dedication.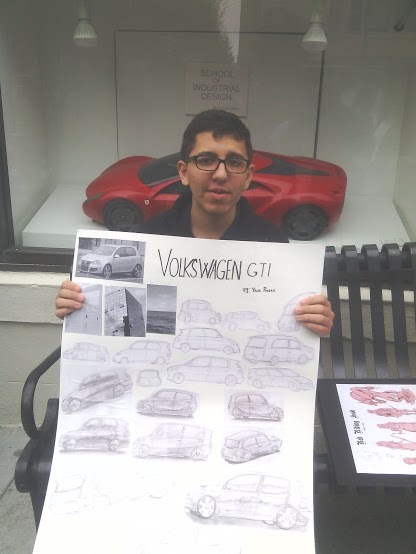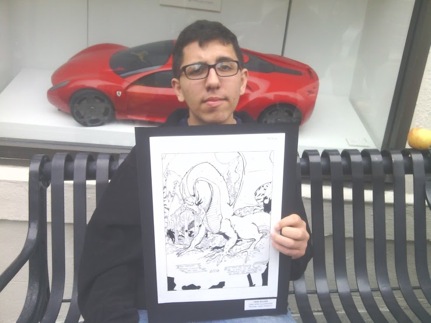 July 28
Exploring and working hard at the Academy of Art!
My first day at the Academy of Art University was mostly lectures.  I got an insight to the kind of stuff I had to do and the kind of work I would do in my future if I choose this long and vigorous path. Everyone there had the same interests as me.  They all loved what they were doing and no matter how long and hard the work seemed, it never really seemed like work because we all loved what we were doing . My classes absorbed most of my time inside and outside of school.  The work has been challenging and for the last couple  of weeks I've gotten very little sleep. I spend most of my nights sketching out ideas for my comic book illustration class or my car and motorcycle design class. The classes I find the most difficult are my car motorcycle class and my  comic book Illustration class because they both demand large amounts of practice and work. I am surprised by how much work goes into the work needed for these classes.


I enjoy all of my classes and hope to attend again one day so I can try different fields of art.  One thing that surprised me was that I was meeting people from all around who all have one thing in common; we all loved art! Thank you, to all the wonderful people who made this experience possible.  Below is a picture of a dragon I created in my animation class on photoshop.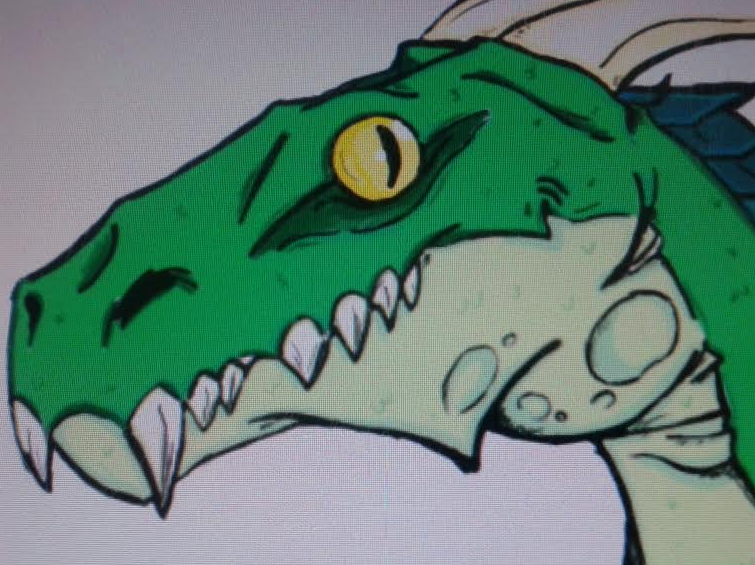 June 18
Ready for a challenging summer
I am most excited about being able to go through new and different experiences this summer during this program I will be attending ( Academy of Art University), where I will  be  taking art classes that will help me refine my artistic skills. My goals are to  take advantage of this opportunity by immersing myself into this place where I can  gain new knowledge and take art classes that will benefit me greatly in accomplishing my goals. I am most nervous about meeting new people because it is sometimes difficult for me to make friends with people I don't know. A challenge I might face would be that some of these classes may be a bit more difficult than I expected them to be. A way I can overcome this challenge is by  attempting to try some of these things that may seem difficult to me .
May 22
Thank you
Thank you for investing your time and money into me and my dream, without your generous donations I would not have accomplished my dream of attending the Academy of Art University .Your donations will really help me get one step closer to realizing my dreams .These donations will let me study various forms of art, and refine my artistic skills.Thank you for helping me accomplish one of my many dreams.
Success!
Mr. Leung helped Yair raise $578
May 22
Academy of Art University
donated $368
April 14 Mr. Leung
started this campaign
April 14
Yair
was accepted into Wishbone!
February 1
Successfully funded on May 22nd, 2014!
Fully funded!
Still want to help?
Donate directly to Wishbone so we can help more students like Yair.
Donate to Wishbone
Donors
| | | |
| --- | --- | --- |
| | Academy of Art University | $368 |
| | Anonymous | $184 |
Special Thanks
Scholarship Provider

Academy of Art University

Scholarship Partner

Kapor Center for Social Impact

Matching Donor

Anonymous