 na na Wants To
Send Cameron to DMA Teen Summer Camps
Cameron has applied to attend DMA Teen Summer Camps this summer and is raising funds for his program fees. Can you help?
Cameron
| | |
| --- | --- |
| Interest: | Technology & Engineering |
| School: | Monte Vista High School |
| Location: | |
Cameron's Story
I want to attend the Academy of Digital Filmmaking because my dream for a future aspiration holds the image of myself actively excelling in the work field of an Executive Film Producer. I have exacted research beforehand in order to gain prior knowledge of the steps necessary to be taken in order to properly visualize my final destination. My resources have led me to realize that the only way to reach the top in any industry is to work hard and keep in mind that every thing great has always begun with something small. I see this program as an opportunity to make valuable baby steps toward the profession of my dreams. So put simply, I would love to attend your program because I strongly believe that it holds a key to my future in my dream job as well as provide valuable life skills and various networking opportunities along the way.
Campaign Activity
August 7
Finding a future at Digital Media Arts Academy
I studied the Film and Movie Making Class at Digital Media Arts Academy where I learned a great deal on how to use and maintain a video camera.  We also learned how to utilize the Final Cut X Pro software to pull all of the footage my group shot in order to make my very own unique movie.
The most significant event that took place during the program was when we went around the room to see what the other groups and classes had accomplished during the two weeks we've spent there. It was pretty cool to see all of the other projects.
Attending this program has encouraged me to pursue a future career in the film industry.
I really enjoyed this program because I found it very enjoyable to learn something entirely new and to create my very own movie with some help.
Some advice I'd like to give to students attending this program in the future is to not let yourself get frustrated because a process might seem slow. I would also suggest to always be open to learning as many new things as possible. The first picture is me posing with a TA from one of my classes.  The second picture is a photo of me on the set filming for the second scene of my group's movie.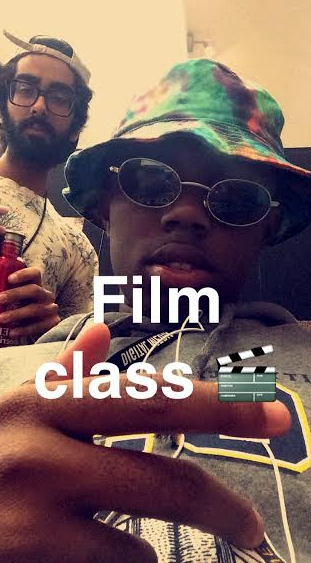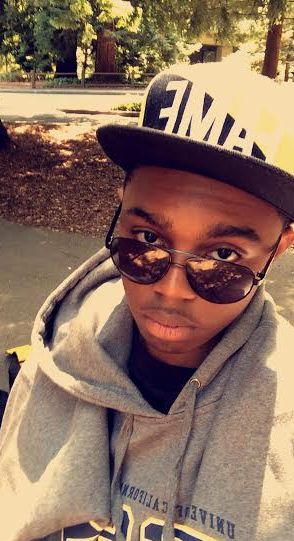 May 29
Thank you
Thank you for your donation! I really appreciate your support so that I can attend this summer camp.
Success!
na na helped Cameron raise $3,195
May 29 na na
started this campaign
May 29
Cameron
was accepted into Wishbone!
May 21
Successfully funded on May 29th, 2014!
Fully funded!
Still want to help?
Donate directly to Wishbone so we can help more students like Cameron.
Donate to Wishbone